When it comes to plumbing needs in the Greater Colorado Springs area, Bill's Plumbing and Drains is the trusted, reliable company to call!
Call us today to get your plumbing appointment scheduled! 719-598-4775
Bill's Plumbing and Drains currently has 11 service technicians to meet your needs. These typically fall into a few categories, and every technician can help.
Drain Cleaning
Drain cleaning is a service designed to clear clogs from drain lines inside your home. This can include:
Toilet clogs
Sink clogs (kitchen, bath, laundry)
Bathtub/Showers
Floor drains
Sewer Service
Sewer services are required when there are problems with the main line that leaves your house. This can include:
Sewer line clogs
Sewer back ups
Sewer breaks, bellies, cracks and offsets
Sewer line scope/inspection
Sewer excavation
Sewer line repair
Sewer line replacement (complete or section)
Installing sewer line clean-outs
Water Heaters
Water heaters are an appliance that needs regular maintenance and eventual replacement. We service:
Gas water heaters – repair, replacement, installation, removal
Electric water heaters – repair, replacement, installation, removal
General Plumbing
Plumbing isn't meant to last forever, but it does have a very long life if cared for. Sometimes you need to make repairs when plumbing fails, and other times you want to have an update to make our spaces more functional or more appealing.
Our master plumbers are able to pull permits for remodeling and replacement work so you know that everything installed is up to code and safe. Our most common plumbing requests include:
Addressing real estate inspection objection items
Faucet repair
Faucet replacement
Diagnosing and repairing leaks
Installing or replacing a garbage disposal
Ice maker water lines
Installing/replacing toilets, including ADA
Updating sinks and/or fixtures
Repairing drain lines
Replacing or installing sump pumps
Remodel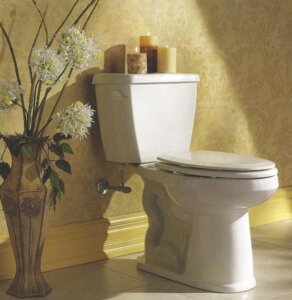 Whether adding on to your home or simply making improvements, a plumber is an important part of your remodel team. Our most common plumbing remodel jobs include:
Installing new water lines
Installing new drains
Updating and installing faucets and fixtures
Upgrading water heaters
Moving/ rerouting water lines
Moving/ rerouting drain lines
Gas Lines
Installing, repairing and replacing gas lines must be handled by a licensed professional, and we are glad to provide exactly that. Gas lines are ideal for:
Clean heat/energy
Gas water heaters
Range/ Stove/ Oven
Grills
Indoor fireplaces
Outdoor fireplaces/pits
Warranty
We have a one year parts and labor warranty when installing new fixtures that we provide.
Call us today to get your plumbing appointment scheduled! 719-598-4775