When sewer problems keep recurring, or if a sewer line inspection has been done and a problem has been discovered, a sewer repair or replacement may be needed. We are happy to provide a quote for these types of services including excavation.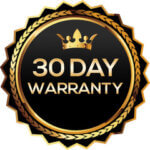 We have a 30 day warranty on our work as long as the cause is not related to user error.
Sewer line repairs are often due to:
Root Growth. Roots from trees can grow into the sewer line, causing it to crack. This is most common in the joints of the sewer line where one piece of the sewer line meets the next. Sometimes these roots can be cleaned out, but when they cause a crack or break, a replacement is important.
Ground Shifts. Sometimes a shift in the ground can cause the sewer line to separate, making it impossible for waste to reach the end of the sewer, requiring a repair or replacement.
Aging Materials. The materials used to make the sewer line can become eroded and collapse, become completely overran with roots, or simply no longer be viable due to age. Once a sewer line is replaced, it will last for decades.
Sewer Line Cleaning
Whenever possible, Bill's Plumbing and Drains will clean the sewer line to clear clogs, and we recommend sewer line cleaning as a preventative maintenance on an annual basis. Some homeowners will want to do this service more regularly if they have known root issues, while others can do it less frequently because they don't have significant root growth. Your drain cleaning technician can make a suggestion on the frequency of cleaning best for your situation.
Sewer line cleaning is required after a sewer line back up and can be caused by a number of causes including root growth, a build-up of waste products, or problems with the line itself.
Sewer Scope
A sewer inspection is suggested for recurring sewer line problems and prior to purchasing a property with a sewer line. In the inspection, a specialized camera is placed into the sewer to show the condition of the line. It is used to diagnose sewer line problems in order for any needed repair to be made.
Prior to purchasing a home, it is a good idea to have a sewer scope service performed to insure there are no concerns. A sewer line repair or replacement is NOT part of a normal home inspection. You will want to conduct it prior to purchase for negotiation purposes because sewer line repairs can be significant and are not covered by most home owner insurance plans.
Your plumber will suggest a sewer scope inspection if they have a difficult time clearing the line of a clog, or if they notice problems while running it that they think may require a sewer line repair.
Call us today to schedule an appointment for a sewer cleaning, sewer scope, or sewer repair estimate! 719-598-4775